The Summer Show a gift-worth showcase of QLD's best Indigenous artists
UMI Arts will complete its 2022 exhibition series with The Summer Show - a collectible, gift-worthy collection of visual art, wood carving and ceramics by the far north's emerging and established Indigenous artists.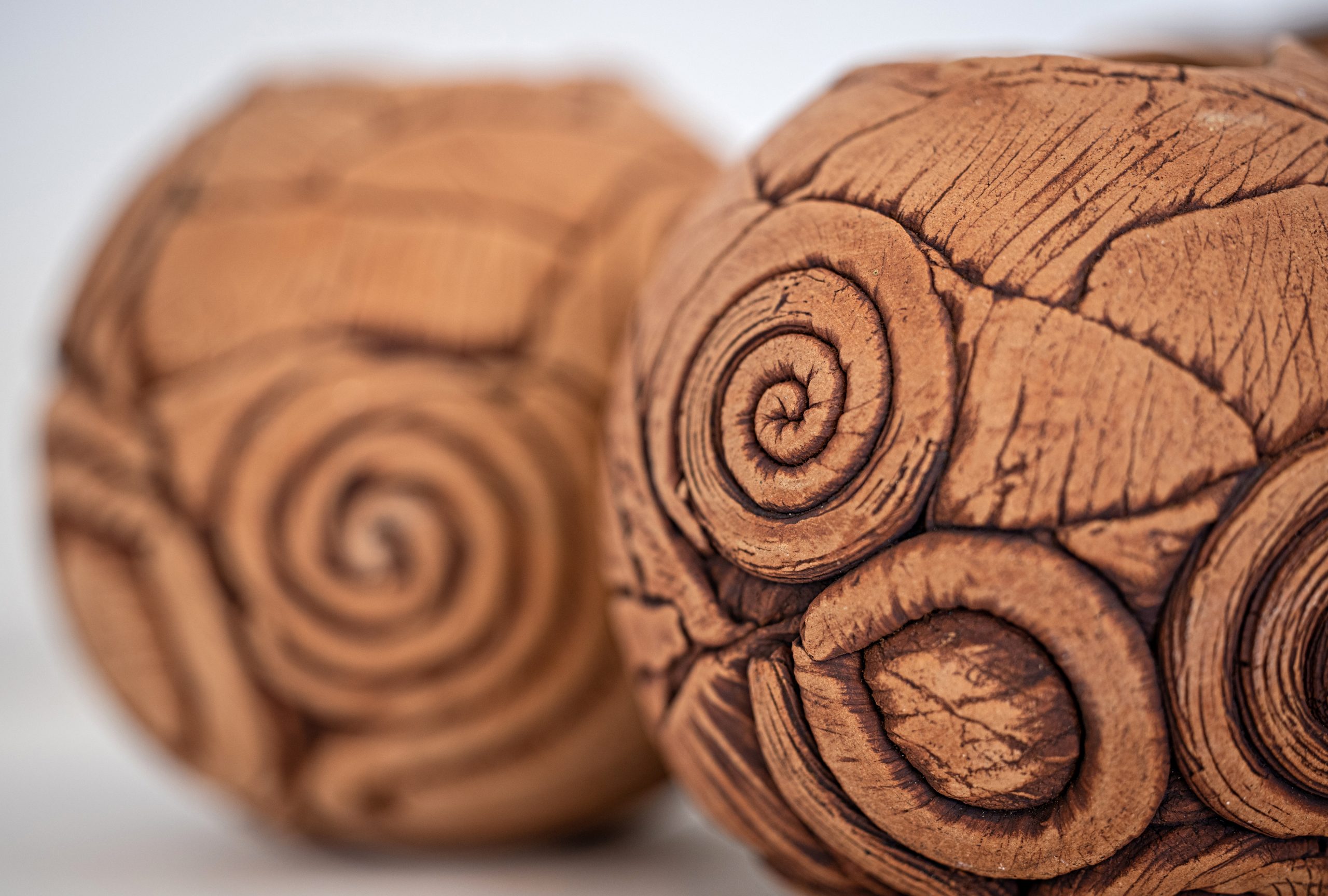 Request Image Contact: pip@pipmillerpr.com.au
Image Copyright / CDN: by Colyn Huber of Lovegreen Photography for UMI Arts
Artist George Passi's pearl luggers will feature in UMI Arts' The Summer Show that opens on Friday 11 November 2022
Featuring 27 artworks by 15 Aboriginal and Torres Strait Islander artists, The Summer Show will celebrate its official opening on Friday 11 November 2022 and then run over the Christmas and New Year period until Friday 5 February 2023.

UMI Arts' Exhibition Officer Robyne Pacey said The Summer Show, which showcases fine art and gift wares created by the organisation's talented member artists is a timely exhibition in the lead up to Christmas and is priced accordingly with affordable price points.

"The artists who created this vibrant show of works were asked to draw inspiration from the dynamic energy of the tropics and they have done that wholeheartedly, many bravely experimenting with new techniques and styles.

"This year's colourful and eclectic show includes paintings, works on paper, artefacts, multi-media installations, fabric, homewares, and ceramics in what is testament to the artists' diverse talent and distinct Aboriginal and Torres Strait Islander cultures," Ms Pacey said.
The Summer Show 2022 featured artists are:
Cecelia Slade (Yarrabah), Edna Ambrym (Gunggandji & Eastern Kuku Yalanji people, Yarrabah), Erin Jia (Yidinji, Meriam & Badulaig people, lives Cairns), George Passi (Mer Island, Torres Strait, lives Cairns), Kassandra Savage (Waanyi and Kurtijar, lives Mossman), Kevin Edmondstone (Yidinji, Cairns), Leanne Fredericks (Cairns), Lisa Michl Ko-manggén (Kokoberrin, lives Cairns), Michelle Yeatman (Gunggannji , Yarrabah), Paulene McIntyre (Cairns), Philomena Yeatman (Gunggandji, Yarrabah), Rhys Miles (Cairns), Shirley Collins (Kalkadoon & Pitta Pitta, lives Mission Beach), Valmai Pollard (Gunggandji, Yarrabah) and Wayne Connolly (Yarrabah).

To view artworks on show imagery by Colyn Huber, Lovegreen Photography, Click here. *Media note, captions for attached artworks are detailed and linked via URL at bottom of release.
Exhibition Opening and details
The Summer Show will be officially opened on Friday 11 November 2022 from 6pm. Contact exhibitions@umiarts.com.au or tel: 4041 6152 for further information.

The exhibition runs between Friday 11 November 2022 and 5 February 2023 and is open to the public from Monday to Friday and is free of charge to view between 10am and 4pm at UMI Arts Shop 4, Jensen Plaza Gallery, 1 Jensen Street, Manoora.

Established since 2005, UMI Arts is the peak Aboriginal and Torres Strait Islander arts and cultural organisation for Far North Queensland, an area that extends north of Cairns to include the Torres Strait Islands, south to Cardwell, west to Camooweal and includes the Gulf of Carpentaria and Mt Isa regions. UMI Arts is a not-for-profit company managed by an all-Indigenous Board of Directors. Its mission is to assist Aboriginal and Torres Strait Islander peoples to participate in the maintenance, preservation, and protection of cultural identity.