The Other Art Fair Sydney is back and bigger in 2023… and the autumn Artist List has just dropped!
The Other Art Fair, the leading international art fair for independent artists, is excited to announce the release of the Artist List for its upcoming autumn Sydney edition. The list of over 120 features a diverse group of emerging and established Australian-based artists who – as always – will be on hand at the fair in May to chat about their art and buy directly from.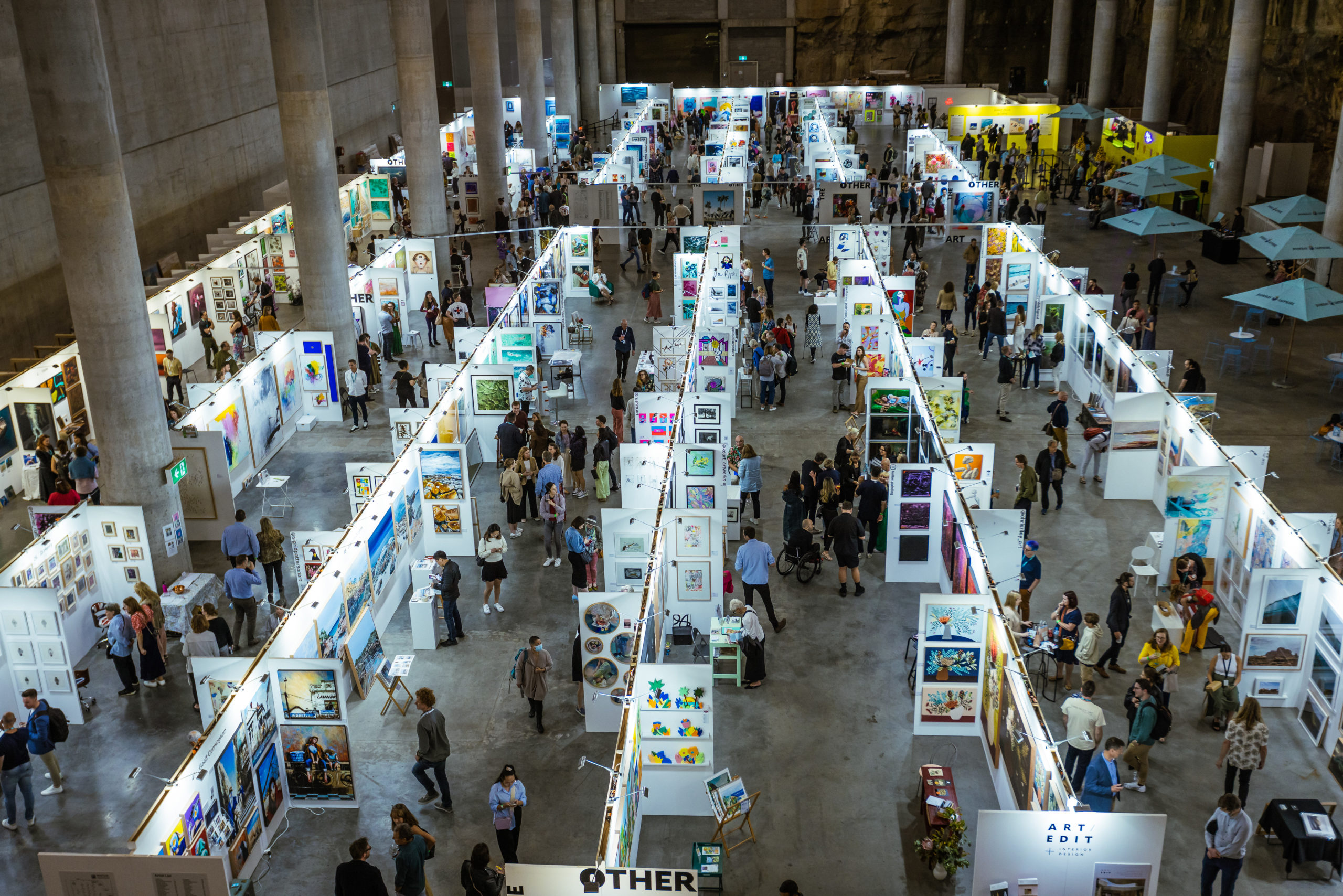 Request Image Contact: freddy.g@think-hq.com.au
Image Copyright / CDN: The Other Art Fair
The Other Art Fair Sydney is back at The Cutaway at Barangaroo Reserve in May!
The Other Art fair continues its mission to reframe art, and how it's enjoyed; offering a fair that's inclusive, evocative, and inspiring, with a vibrant programme of features, workshops, immersive installations, DJs – and a fully stocked bar. It prides itself on providing a unique platform for artists to connect with art enthusiasts, collectors and trade professionals. The fair's purpose-driven approach enables up-and-coming artists to showcase their work without the need for gallery representation on both a national and international stage in a highly competitive market.

It also has a talent for discovering the next big thing and this autumn's featured artists are no exception. With a wide range of mediums and styles represented, including abstract painting, NFT photography, oversized sculpture and surreal collage, artist highlights include Nkosi Ndlovu, Franca Turrin, Madi Whyte, Zoe Milah DeJesus and many more.

"We're thrilled to unveil the list of artists for this autumn's Sydney fair," says Luke Potkin, Fair Director. "The Other Art Fair has always been a platform for emerging artists to showcase their talent and connect with new audiences. This autumn's lineup promises to be an exciting and diverse showcase of the very best independent artists from around Australia."

The fair will take place at The Cutaway at Barangaroo from 11 to 14 May. Attendees will of course have the opportunity to discover and purchase artwork directly from the artists, as well as grab a drink, dance to DJs, attend workshops… and even get a fine art tattoo. Experience seekers, this one's for you! Save over 50% on tickets – book by 12 April.

Tickets for The Other Art Fair Sydney are on sale now at theotherartfair.com/sydney. The full list of featured artists is live at theotherartfair.com/sydney/visiting/artist-list.
About The Other Art Fair:
The Other Art Fair is the leading international art fair for independent artists, providing a platform for emerging and established artists to showcase their work and connect with art collectors, curators, and buyers. The fair takes place annually in cities around the world, including London, New York, and Los Angeles, and has a reputation for discovering some of the most exciting new artists working today. www.theotherartfair.com
About Saatchi Art:
Leading online art gallery Saatchi Art features one of the world's largest selections of original art and helps people all over the world find art and artists they love. The online art gallery offers original paintings, drawings, sculptures and photographs by over 100,000 emerging artists from over 100 countries. Saatchi Art is redefining the experience of buying and selling art by providing art lovers with free art advisory services and an expertly curated selection of art, while giving artists a convenient and welcoming environment in which to exhibit and sell their work. To discover the world of Saatchi Art, please visit www.saatchiart.com. Saatchi Online, Inc., which operates Saatchi Art, is a wholly owned subsidiary of Leaf Group Ltd. (NYSE: LEAF).