The Jungle and The Sea
A new production by the Helpmann Award-winning creative powerhouses behind Belvoir's critically acclaimed Counting and Cracking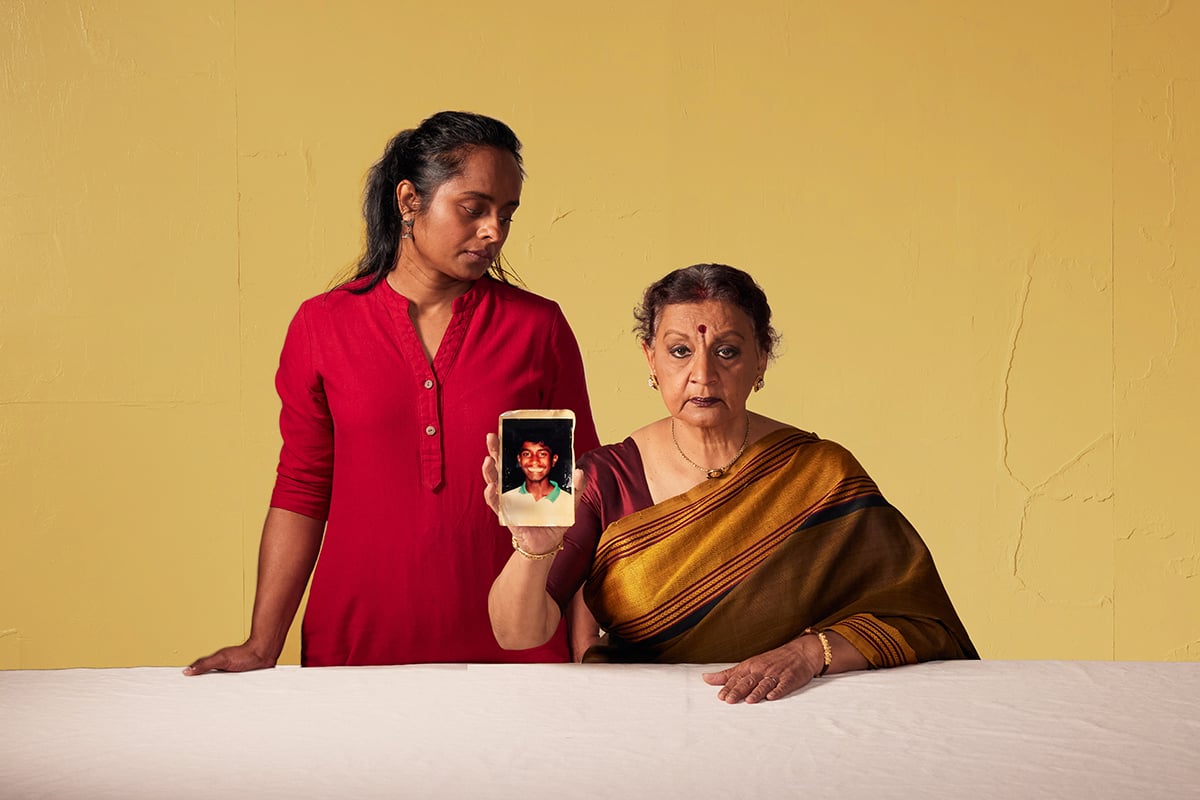 Request Image Contact: sean@kabukupr.com.au
Image Copyright / CDN: https://belvoir.com.au/wp-content/uploads/2021/10/JungleSea_Link-Preview.jpg
Following the ground-breaking international success of the multigenerational Sri-Lankan Australian family epic Counting and Cracking, Helpmann Award-winning creative powerhouses, S. Shakthidharan and Eamon Flack return with The Jungle and the Sea, Upstairs at Belvoir St Theatre from 12th November to 18th December.

A mother, in a time of war. Members of her family go missing, one after the other – but she never loses hope. The Jungle and The Sea unveils the untold histories of the Sri Lankan civil war in this powerful story about surviving loss, discovering love, and building a path to justice. A rich, sweeping new play that combines two great pillars of literature – the Mahābhāratha and Antigone, to forge a contemporary story of beating a path to reconciliation.

The Jungle and The Sea is a companion piece to Belvoir's critically acclaimed Counting and Cracking, following the production's successful tour to Edinburgh and Birmingham in August 2022. It reunites many of the original Counting and Cracking team; this time with a stellar cast of nine actors from around the world.

"You might not know all their names but The Jungle and the Sea gathers an extraordinary group of South Asian actors, performers and musicians from Sydney, Sri Lanka, India and New Zealand. It was written specially for this cast of actors, many of whom also worked on Counting and Cracking.

To note a few: Kalieaswari Srinivasan is a powerhouse Indian actor who worked with Peter Brook on his final show, The Prisoner, and starred in Jaques Audiard's Palme d'Or-winning film Dheepan. Dancer and guru Anandavalli is one of the world's great practioners of Bharatnatyam, and this show is a collaboration with her Sydney-based company Lingalyam Dance Company. Wollongong-based Nadie Kammallaweera has been a leading actor in Sri Lankan theatre and worked with the great Italian director Paolo Sorrentino in The Young Pope. Helpmann winner Prakash Belawadi has appeared in over 70 films in India. Jacob Rajan is a virtuosic transformational actor and the creative force behind New Zealand's internationally acclaimed Indian Ink. On stage and off this show is a powerful gathering of South Asian artists."
Eamon Flack, Belvoir Artistic Director, Co-writer and Co-director

"Even in war, life goes on. There is always a choice. The Jungle and the Sea celebrates how love, irreverence, hope, joy and determination continue to flourish, even in times of loss, in the most unlikely and wonderful of ways. And through this, we slowly chart a path to justice.

Counting and Cracking was written in honour of those who tried to halt Sri Lanka's descent into civil war. The Jungle and the Sea is written in honour of those who survived the war, and the ways they found to uphold their dignity even when everything else was falling down around them."
S. Shakthidharan, Co-writer and Co-director

With Anandavalli, Prakash Belawadi, Emma Harvie, Nadie Kammallaweera, Jacob Rajan, Kalieaswari Srinivasan, Rajan Velu and Biman Wimalaratne.

Co-production with: Lingalayam Dance Company

Supported by Chair's Circle, Copyright Agency Cultural Fund.