THE ART OF WINE: CORAVIN ANNOUNCES KEITH HARING LIMITED EDITION
Leading wine preservation company Coravin is thrilled to announce the highly anticipated Australian launch of its Coravin x Keith Haring Artist Edition.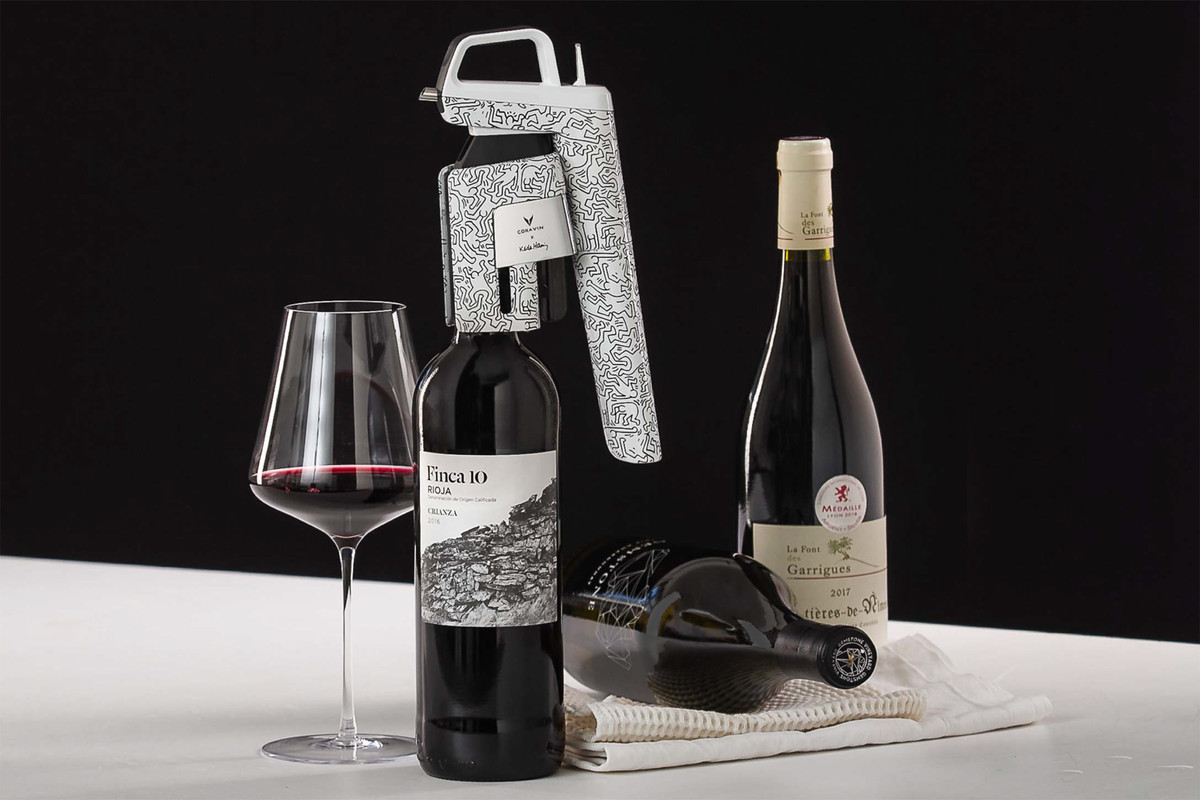 Request Image Contact: oliviajacobs@tidepr.co
Image Copyright / CDN: https://i.postimg.cc/xjvX38P8/KH-1-Red.jpg
Coravin x Keith Haring Timeless Six+ Artist Edition
The coveted limited-edition product pays homage to Haring's signature dancing figures, rendered in black and white graphics, and embossed with striking chrome accents. Available in the popular Coravin Timeless Six+ wine by the glass system, the model celebrates the art of wine.

"The Keith Haring Foundation's mission is to protect and perpetuate the legacy of Keith Haring," said Gil Vazquez, Executive Director of the Keith Haring Studio. "The collaboration with Coravin introduces Keith's work and message to a new audience, with really great designs in a fresh product for us".

"It's a perfect fit as the brand aims to champion democratisation in an exclusive culture - and do for wine what Keith Haring did for art," continued Vazquez.

Coravin CMO Leena Jain adds, "With this collaboration, we hope to inspire both art and wine lovers to explore more wines with a wine by the glass system that feels like a piece of modern art. This particular piece of Haring's artwork is full of energy and movement, evoking a sense of joy".

"With its high contrast design and beautiful co-branded chrome deco plate, it will make a beautiful and functional addition to any home bar," continued Jain.

The Coravin x Keith Haring Artist Edition includes a textured fabric carrying case, Timeless Aerator attachment, replenishment Coravin Pure™ argon capsules, and Coravin Screw Cap accessories.

As with all Coravin Timeless Six+ products, the limited-edition allows you to enjoy still wines without pulling the cork, preserving them for weeks, months, or even years.

The bespoke model is now available via coravin.com.au and Melbourne stockist Chef's Hat retailing for $699.95, both in-store and online, while stocks last.

Celebrate the art of wine this festive season and never waste a drop thanks to the Coravin x Keith Haring Artist Edition.