Riverside's National Theatre of Parramatta Announces 2024 Program of Work
Riverside's National Theatre of Parramatta (NTofP) announces a bold program of premiere work for 2024.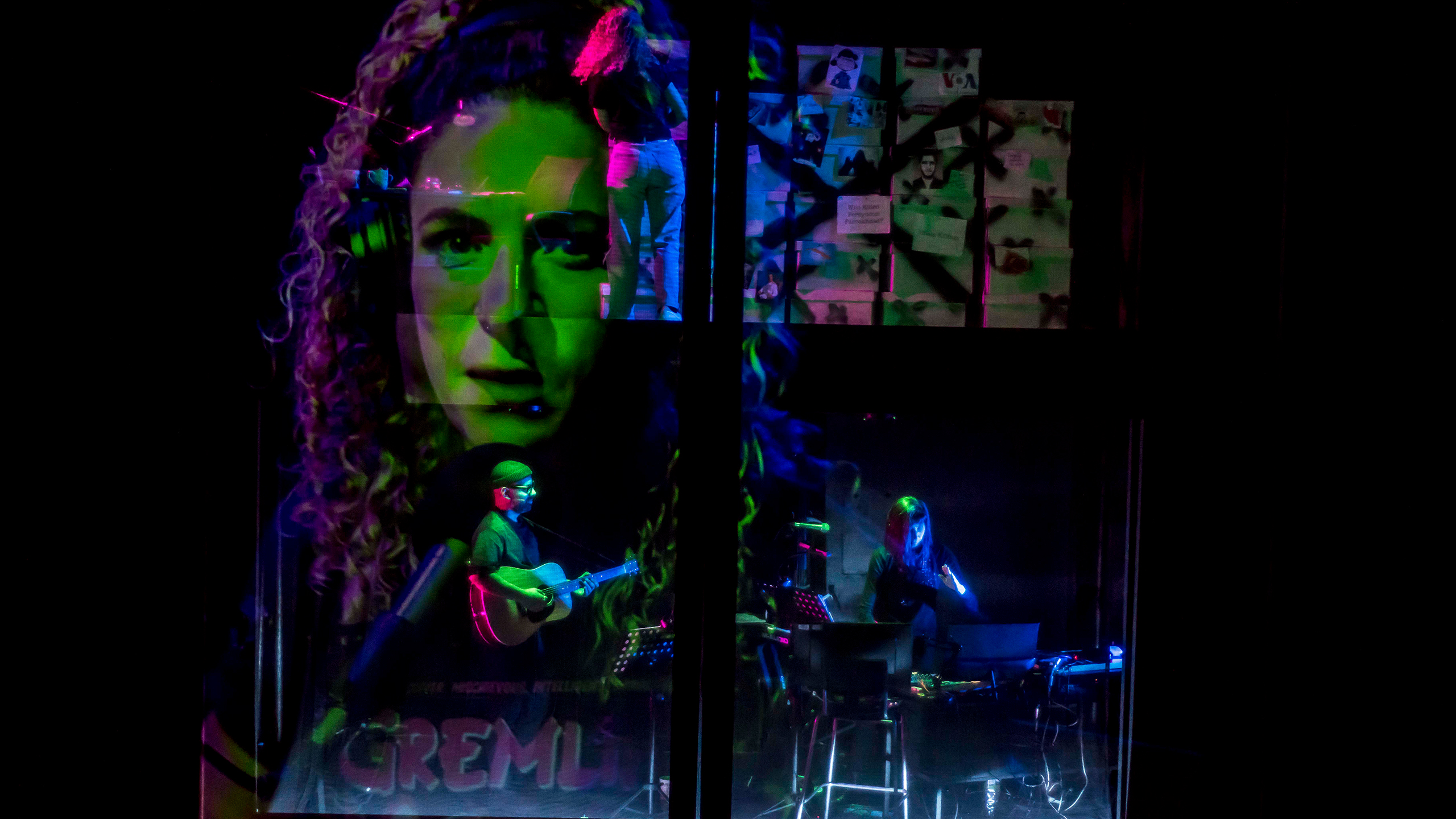 Image Copyright / CDN: Chris Payne
Riverside's National Theatre of Parramatta (NTofP) announces a bold program of premiere work for 2024. A commitment to presenting inspiring work that uplifts fresh voices is at the heart of the 2024 season with NTofP taking great pleasure in curating a vibrant lineup of exclusively culturally diverse artists, celebrating their rich contributions to Sydney's arts scene through new Australian works, alongside acclaimed international productions.

2024 kicks off with the Australian premiere of Things Hidden Since The Foundation Of The World, co-written by Javaad Alipoor and Chris Thorpe. An investigation into the nature of investigation, with the unsolved murder of a pop icon at its centre, Things Hidden Since The Foundation Of The World will feature as a highlight of the 2024 Sydney Festival season in January at the Sydney Opera House performed by Javaad Alipoor and Asha Reid with Raam Emami (King Raam), together with on-stage musician Me-Lee Hay. This dazzlingly complex show unpicks the way our thinking can be conditioned by the tools we use and by the assumptions of both those constructing them and using them.

NTofP's 2024 season continues with the world premiere of celebrated playwright James Elazzi's Karim in July. Directed by James Elazzi (Lady Tabouli) and Shane Anthony (Sugary Rum Productions' Anatomy of a Suicide, Outhouse Theatre Co's Ulster American) with Youssef Sabet as Karim. Exploring families, duty and generational divides from the perspective of Karim, who through pursuing beauty, feels that there is more to life than scavenging trash or being a farm labourer and longs to escape from the rural outskirts of Western Sydney.

September marks the return season of Rajiv Joseph's Guards at the Taj, before embarking on a national tour. Featuring a heartbreakingly funny friendship put to the ultimate test and existential banter reminiscent of Beckett and Stoppard, Guards at the Taj mixes witty black comedy with the bloodiest deeds of Greek tragedy.

Rounding out the 2024 season in October is the Australian premiere of Yoga Play by Dipika Guha and directed by Mina Morita. A tale of downward dog and downward profits, a scathing and sassy takedown of cultural appropriation, exploitation, consumerism, fat shaming and yoga pants. NTofP is proud to partner with La Boite Theatre to bring the Australian premiere production of this hilarious play to life.

NTofP's Staging the World mentorship program will continue in 2024, an intensive skills development program for artists to work with, and be mentored by established international BIPOC artists. In its second year, Staging the World will give directors the opportunity to attend an intensive two-week mentorship with internationally renowned director Mina Morita (Artistic Director, Crowded Fire Theatre, San Francisco).

2024 also marks the continuation of the True West program, a celebration of the talent and creativity of Western Sydney artists and NtofP's commitment to developing a vibrant artistic and cultural hub in Parramatta. True West performances and events take place throughout the year with a highlight being our artist salons, celebrations of spoken word, music, theatre and more. Kicking off 2024 we present a one-night-only performance of White Rabbit Red Rabbit. Written by Nassim Soleimanpour, this playful, enigmatic and haunting work has been a worldwide success that gently pushes the boundaries of theatre.

NTofP Executive Producer, Joanne Kee, said "We hope you can join us and that along the way explore your own space and inner truth with a season of inspiration, insight and empowerment. Come and see theatre that is bold and inspiring, as we tell stories that resonate with and touch the heart. Our shows speak to the contemporary world as we embrace and celebrate life.

Riverside Theatres' Director, Craig McMaster added, "We're excited to unveil the 2024 season of Riverside's National Theatre of Parramatta, a tapestry of stories that will captivate hearts, challenge minds, and celebrate the rich diversity of our community. Our 2024 line-up promises to inspire, entertain, and provoke thought, and we invite you to join with us as we continue to support and foster Western Sydney's extraordinary artists and creatives in a season of wonderful new works".

Established in 2015, Riverside's National Theatre of Parramatta has become a force within the Australian theatre landscape, known for its inclusivity and eye for often-overlooked talent. NTofP continues to impress with a line-up of world and Australian premieres, innovative initiatives for local artists and community and through its continued commitment to providing high-quality theatre in one of Sydney's most thriving cultural precincts.

For further information on the program and tickets, visit https://riversideparramatta.com.au/NTofP.