Outrageously funny and heartbreakingly beautiful romantic thriller, Guru of Chai, makes it's way to the Wollongong stage
Merrigong Theatre Company and Indian Ink Theatre Company are proud to present the outrageously funny and heartbreakingly beautiful romantic thriller Guru of Chai at Wollongong Town Hall from the 23rd to 25th February, 2023.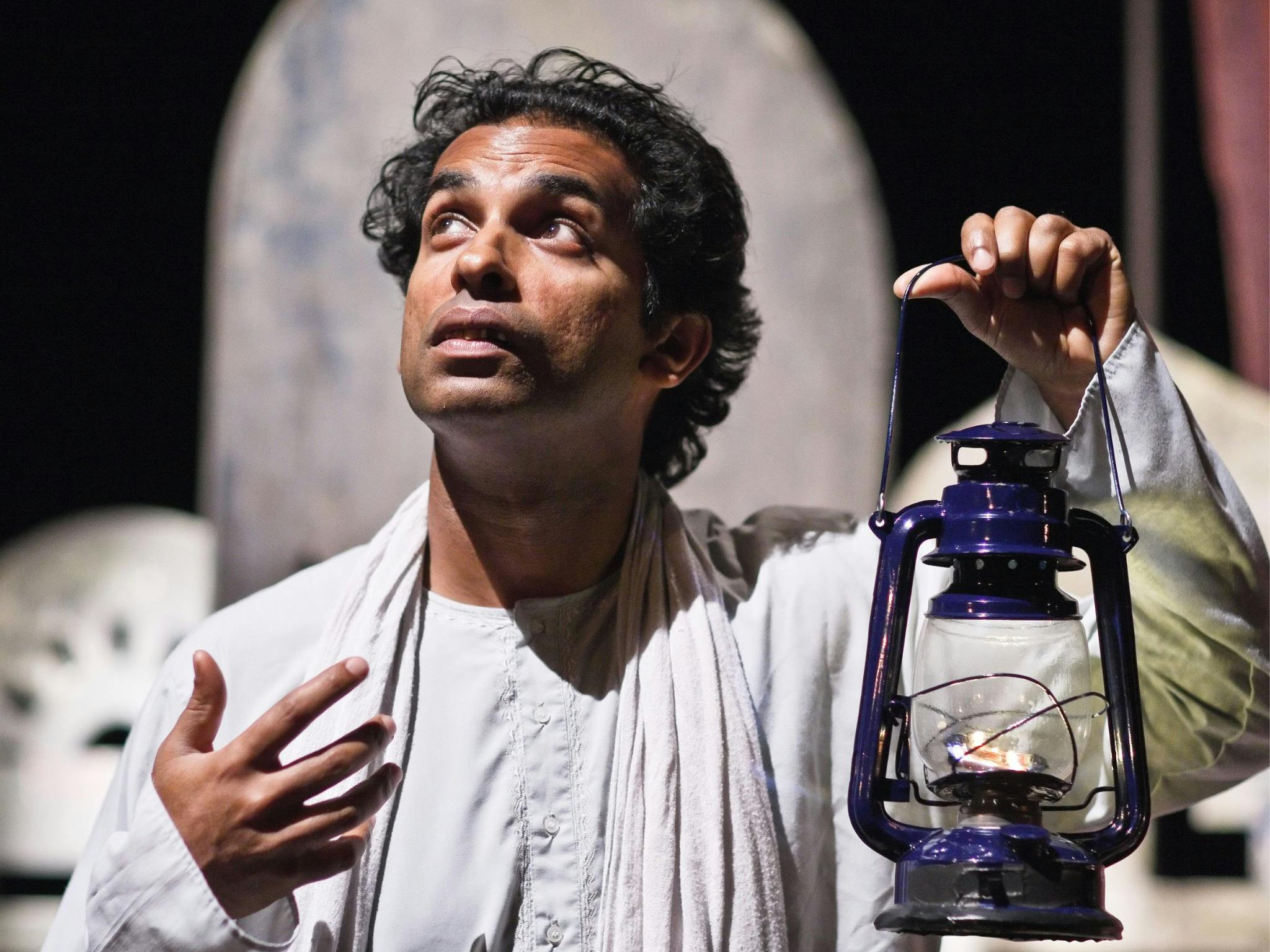 Image Copyright / CDN: Robert Catto
A poor chai-wallah (tea-seller) has his life changed forever when a young girl is abandoned at a busy railway station and brings the place to a standstill with the beauty of her singing.

Winner of three New Zealand Theatre Awards for Best Play, Best Production, and Best Composer, Guru of Chai is an innovative modern fairy tale packed with love and magic. Written by and starring world-renowned actor and writer Jacob Rajan (Belvoir's The Jungle and the Sea, Paradise or the Impermanence of Ice Cream at Sydney Festival 2023), Guru of Chai brings to life the buck-toothed chameleon and 17 other characters, delivering a serpentine romantic thriller while dispensing dubious spiritual wisdom.

Writer and actor Jacob Rajan said, "Audiences love the mixture of humour and pathos, the intimate and the epic, the modern and the ancient and the way they all collide in the bustle of modern India. They love the narrator, Kutisar, who is a dubious spiritual guide and delightfully flawed human being. They love the live music, the magic and the good old-fashioned story telling where their imagination is as much a part of making the story come to life as I am".

Merrigong Artistic Director/CEO, Simon Hinton said, "Jacob Rajan is one of those international 'master artists', whose body of work is so original and special. For years I've wanted to bring him and his wonderful Indian Ink Theatre Company to Wollongong. It's wonderful that Wollongong audiences will now get to see the brilliant Guru of Chai, a signature work of his".

With a fast-paced and action-packed story, Guru of Chai is a spellbinding tale with the power to move across cultures, classes, and eras to create an utterly entertaining experience for audiences of all ages.