Ensemble Theatre presents 'Is There Something Wrong With That Lady?'
Ensemble Theatre is thrilled to present Debra Oswald's funny and excruciatingly honest one-woman show Is There Something Wrong With That Lady? on from 18th September to 14th October 2023.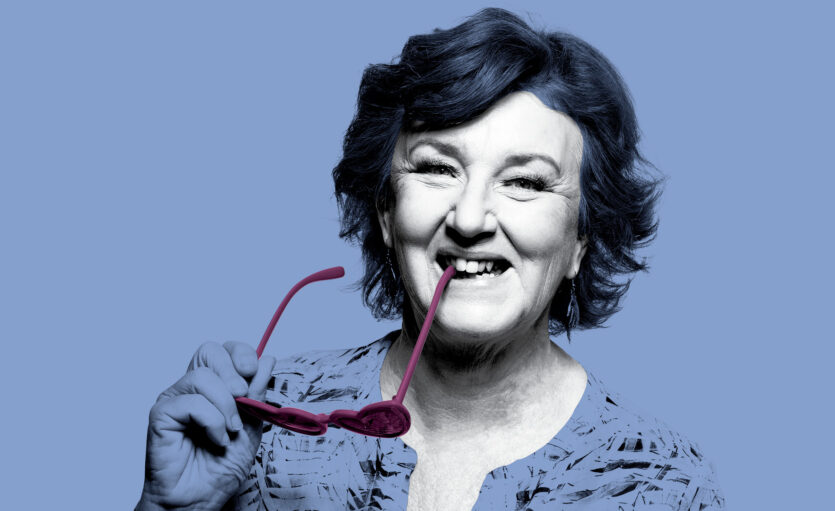 Debra Oswald and director Lee Lewis reunite to bring this infectiously funny, deeply personal and totally honest exploration of the ups, downs and in-betweens of being a writer to the Ensemble stage.

Debra Oswald fell in love with theatre aged eleven. But did it love her back? How do you cope with rejection and success and then more rejection? How does a child hypochondriac, with a blundering romantic history learn to cope with the demands of writing in showbiz? Will the success of Offspring change things or is the writer's lot one huge stumble from disaster to disaster?

Debra needs to move on... can the audience help her to decide what to do next?

"If you've ever wondered what it's actually like to be a writer in Australia, come along and I'll do my best to tell you what it's really like."

"The show is candid, hopefully funny, and it's excruciatingly true," said Debra Oswald.

Praised by Timeout, who of this show said "All hail Debra Oswald. You'd be mad to miss this hilarious insight into her working mind," after its premiere at Griffin Theatre Company in 2021.

Don't miss this intimate and life-affirming experience with one of Australia's favourite writers.