CIRCUS AND STREET CULTURE COME TOGETHER ON STAGE IN 360 ALLSTARS AT RIVERSIDE THEATRES
"Pure entertainment" ~ Theatre Travels ★★★★★ "Supercharged urban circus" ~ Scenestr ★★★★★ "An hour of captivating exhilaration" ~ UK Theatre Weekly ★★★★★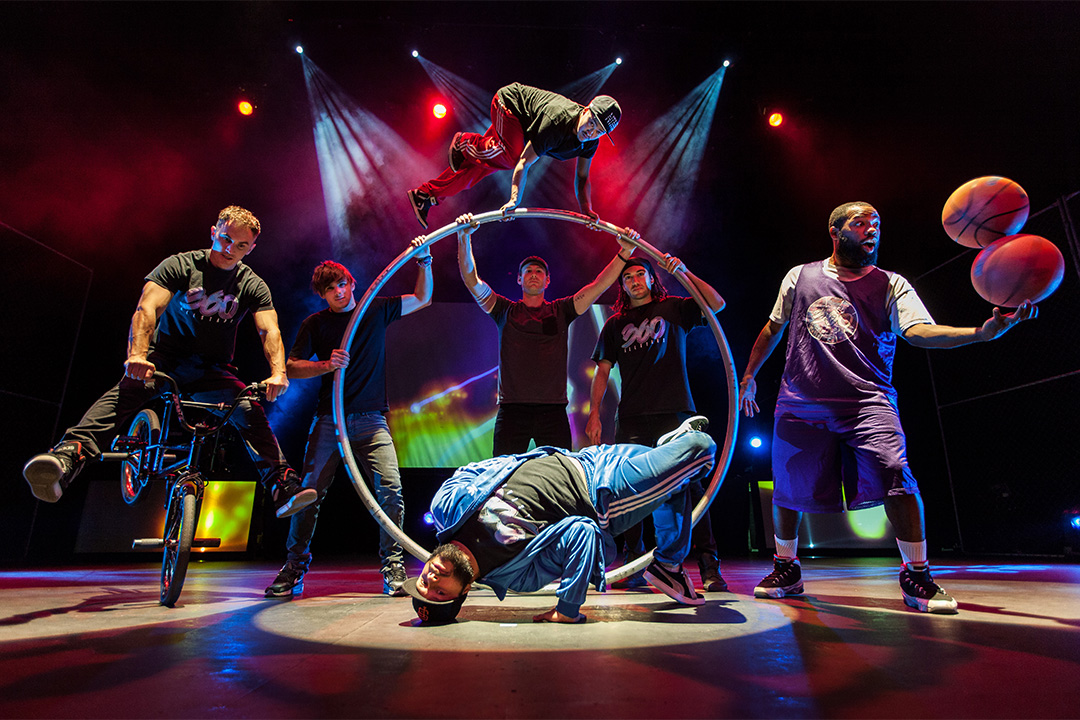 Riverside Theatres is thrilled to present the phenomenal physical performance 360 ALLSTARS at the Riverside Theatres in Parramatta from 11th to 14th April.

Exploring all forms of rotation, 360 ALLSTARS connects the street with the elite in a supercharged urban circus. Featuring World Champion and World Record-holding athletes and artists, 360 ALLSTARS is a spectacular fusion of street culture that will leave audiences dizzy with excitement.

Soundtracked by award winning musicians and coupled with spectacular video projections, 360 ALLSTARS is as aurally exciting as it is visually astounding.

When: Tuesday 11th April – Friday 14th April, 2023
Tuesday 7:30pm, Wednesday 11am & 1:30pm, Thursday – Friday 11am
Where: Riverside Theatre, Riverside Theatres - Corner of Church and Market St, Parramatta
Tickets: Members tickets $31-$47 | Non-Members Tickets $34-$49 | Groups 6+ $35ea | Workshop Add On $15ea | Vacation Care $18ea
Bookings via https://riversideparramatta.com.au/show/360-allstars/, phone at (02) 8839 3399, or Box Office Mon-Fri 9am-5pm, Sat 9:30am - 1pm and one hour prior to performance.