Benefactors
Captivating production 'Benefactors' takes to the Ensemble stage.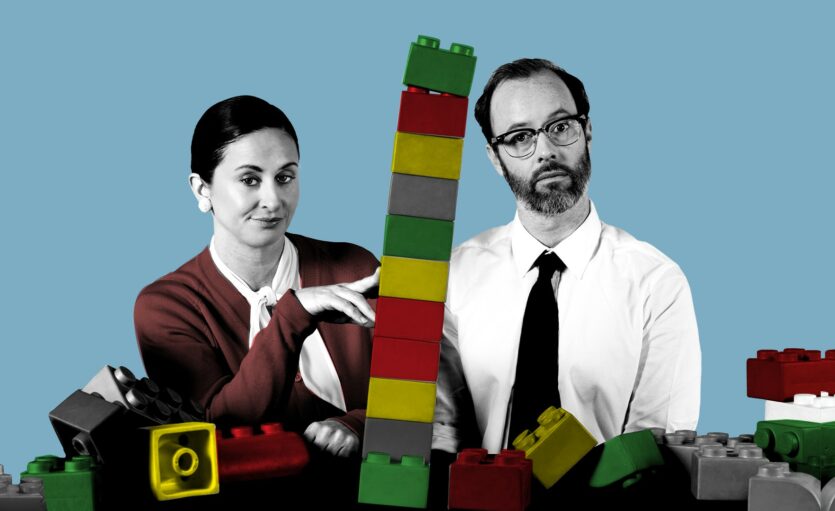 Ensemble Theatre is pleased to present Benefactors, a witty and funny production written by Michael Frayn, creator of international hits, Copenhagen and Noises Off, on from 16th June to 22nd July 2023.

Frayn explores what it is to be human in a statistically driven world, in this Olivier Award-winning comedy set in the late 1960s.

David, a determined architect, strives to improve the quality of urban housing but his futile attempts lead to chaos when the high-rise boom goes bust and close friends are caught in the crossfire.

Director and Artistic Director at Ensemble Theatre, Mark Kilmurry said, "We are so excited to bring Benefactors to the Ensemble stage. It stands as a true testament to the enduring power of storytelling and has inspired generations of playwrights to navigate the rich terrain of human experiences with audacity and creativity."

David and Jane are a happy and prosperous couple. He's an idealistic architect and she's an anthropologist who always stands with him. Their neighbours Colin and Sheila are by comparison struggling. Colin's glory-days are over and Sheila is subservient and unfocused.

David feels his new architectural dream, the redevelopment of an inner-city housing project, will be the answer to future home building. However as Sheila settles into her neighbours' way of life, Colin starts to oppose David's bright new view of the future. Can struggling Colin become an unlikely hero of the people? Will Jane throw Sheila out? Or will the tower blocks collapse before the project is finished?

"Benefactors is a theatrical marvel that gracefully dances on the edge of profound contrasts. Both thought-provoking and hilarious, it delves into the motivations that drive us to help others, and the consequences of doing so," said Mark Kilmurry.

The four-person ensemble includes Emma Palmer (TV's Playschool, Sport for Jove's Romeo and Juliet) as Jane and Gareth Davies (Bell Shakespeare's The Literati, Melbourne Theatre Company's The Cherry Orchard) as her husband, David. They will play opposite Matt Minto (Q Theatre's Everything After, The Big Time) and Megan Drury (Wright&Grainger's The Gods, The Gods, The Gods, Crunch Time) who will take on the second couple, Colin and Shelia.

Benefactors will guide audiences through a captivating journey of uproarious laughter and poignant reflection.