Belvoir Presents Blue
Getting older is inevitable, but growing up takes courage.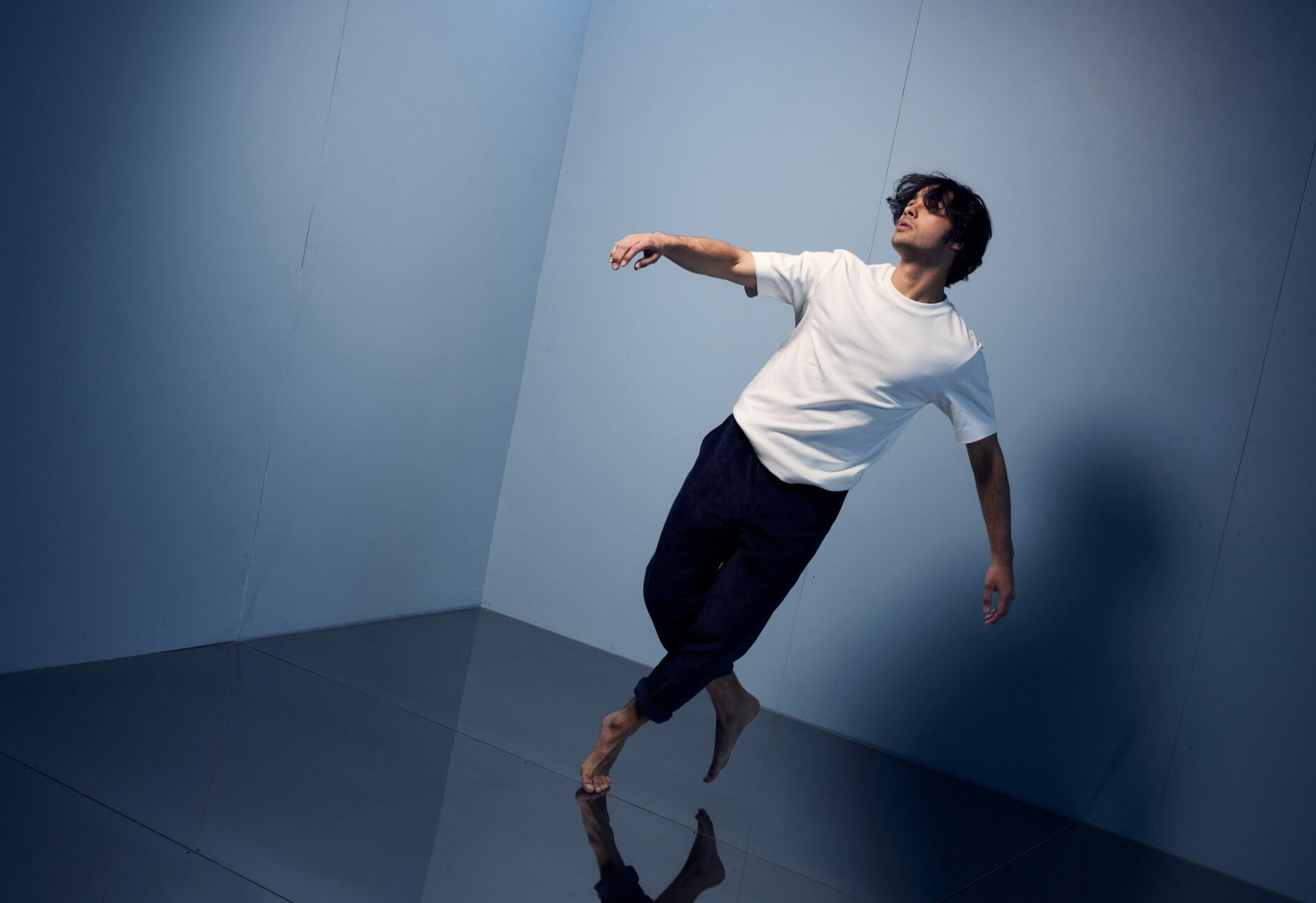 Request Image Contact: mail@belvoir.com.au
Image Copyright / CDN: Belvoir - https://belvoir.com.au/wp-content/uploads/2022/08/Blue_Belvoir_2023-small_4-scaled-1865x1280.jpg
Thomas Weatherall will showcase his talents as a multi-hyphenate, performing in the world premiere of Blue, his mainstage writing debut on at Belvoir from 14th to 29th January 2023.

A highlight of the 2023 Sydney Festival, Blue is a tender and exquisite monologue about growing up and coming to terms with grief.

When Mark moved out of home for the first time his mum started writing him letters – just checking in, staying in touch, keeping a gentle hold on her son. Until one letter brings news no-one wants to hear.

Today, alone in his apartment, on a quiet ordinary morning, Mark needs to try to make some sense of the path of his young life. He needs to work out how to go on with the day, his studies, the fragility of living. He needs us to hear his story, and the story of his family.

Fresh off his breakout role in Netflix's Heartbreak High, Blue is written and performed by Balnaves Fellow and 2022 AACTA Award-winner Thomas Weatherall (TV's RFDS) and takes audiences deep into the beauty, and sadness, of a young life at its new beginning, bringing discussions of men's mental health to attention on the mainstage.

Thomas Weatherall said: "I began writing Blue as a sort of unprescribed-therapy, it was a way for me to explore parts of myself, and experiences I was having, all within the safety-net of fiction. It's a delicate, and at times brutal monologue, that leans into some of the heavier experiences in life, while attempting to maintain a degree of levity and hope. In both writing and taking on the character of Mark, I had to navigate this person's life, and question both where and how he finds the beauty and meaning in some of his darker moments. This in turn has helped me do the same in my own life, and I hope it can help audiences do the same."

Directed by former Bangarra senior artist, Deborah Brown (Winyanboga Yurringa, STC's The Beauty Queen of Leenane), winner of the 2013 Helpmann Award for Best Female Dancer, Blue comes from the minds of a team of brilliant creatives, including sets and costumes from Bangarra Dance Theatre's multi-award-winning Head of Design, Jacob Nash (At What Cost?, Ruben Guthrie), to combine music and moving visuals to heighten the emotional gravitas present in Thomas Weatherall's writing.

Deborah Brown said: "There is an intimacy and sensuality with Thomas's Blue. A story of grief and resilience. As a performer who has worked with Jacob Nash for many years, I've experienced the gift he offers with the landscape he creates for such intimacy. Belvoir has proven over the decades that it is a space that can hold a solo performance that engages audiences. From The Journeys of William Yang to Page 8 and more recently Every Brilliant Thing to A Room of One's Own. I look forward to sharing Thomas's beautiful story."

As part of Sydney Festival's First Nations focused Blak Out program, Blue will be accompanied at Belvoir by Janet's Vagrant Love, written by and starring Elaine Crombie (Barbara and the Camp Dogs, Bangarra's Wudjang), which will be performed in the Downstairs Theatre from 19th to 22nd January 2023.