A Bold New Work Bringing Treaty to the Forefront of Conversations, SILENCE Performs at Merrigong Theatre Company
A conversation that will never be silenced.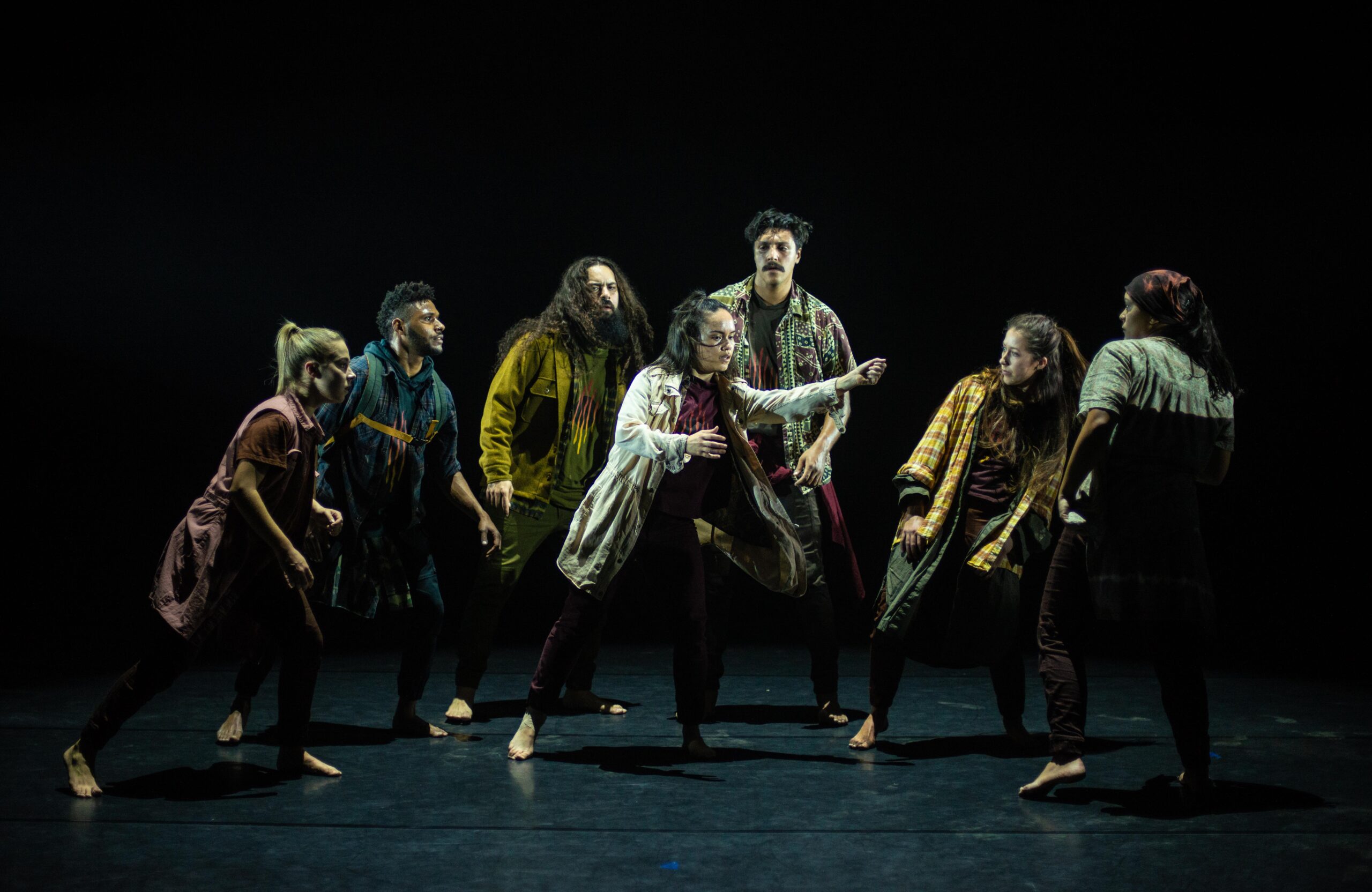 Image Copyright / CDN: Simon Woods
Merrigong Theatre Company is proud to present SILENCE, a thrilling new work from acclaimed First Nations contemporary dance company, Karul Projects, from 9th to 12th August.

Choreographed and written by proud Minjungbal-Yugambeh, Wiradjuri and Ni-Vanuatu man, Thomas E.S. Kelly, SILENCE pulls unresolved conversations about Treaty from under the rug and slams them back on the table.

An entry point to the political environment Australia finds itself in, SILENCE is a powerful contemporary dance performance featuring a complex musical score, punctuated by dynamic live percussion, exploring past, present, alternate realities and dreamscapes.

Both a celebration of First Nations triumphs, as well as a searing commentary on Australian Nationhood, SILENCE explores what a 250 plus year-long denial of meaningful listening to First Nations people has done to the psyche of the people and land.

Choreographer and Artistic Director of Karul Projects, Thomas E.S. Kelly said, "Abounding in our struggle for Land Back and Treaty, SILENCE breaks the silence both literally and symbolically using dynamic live percussion from Jhindu-Pedro Lawrie whose drumbeats drive the dancers in their exploration of past, present, alternate realities and dreamscapes of Country, the milky way and Murun, the emu in the sky."

There's SILENCE between the stars as the Emu travels across the night sky. There's SILENCE in the dancer's energy, the rupture between rhythms and movement where the spirit world can enter. It's also the deafening SILENCE under white noise. The same questions echoed through generations.

SILENCE is about the space in between. The conversations not being heard and the responses that are muted. Through the beating of a drum, bodies thrash through frequencies to uncover what lies in the SILENCE.

"It's so important that we bring First Nations Stories to the table," said Leroy Parsons, Merrigong Theatre Company's Producer – First Nations Program, "The significance of having Karul Projects at Merrigong Theatre Company is that they are re-engaging unresolved Australian issues through performance."

Leland Kean, Merrigong Theatre Company's Acting Artistic Director said, "Karul Projects, and the work of Thomas E. Kelly, are one of the most exciting and important voices in the Australian contemporary performance landscape. We are so excited and honoured to bring their work to the Merrigong stages and the Illawarra community."

As Australia prepares to vote on The Voice to Parliament, this dynamic and exciting show is not to be missed.